Precision Geographic Inc. is known for helping clients drive business decisions and generate results through innovative use of maps and geospatial technology.

Ensuring that our clients are not just satisfied, but genuinely delighted with the service they receive is our primary goal at Precision Geographic. We are known for helping clients set strategic visions for enterprise implementation of maps and geospatial technology. We specialize in driving important business decisions for clients using advanced data visualization and geoanalysis. And we work to improve how clients approach asset management by designing intuitive map-based systems and applications.

Alex Wood is geospatial strategist and president at Precision Geographic Inc. He has wide-ranging experience applying maps and geospatial technology to solve real world problems and deliver value for clients in both the private and public sector.

Known for translating complex business processes into streamlined geospatial solutions, Alex's expertise ranges from high-quality map presentations and data visualization to innovative land-use analysis and custom application design. He works with leading brands and organizations to create strategy that drives business decisions and generates results.

Alex earned his Bachelor's degree in Geology from Hanover College in Indiana, and Master's degree from Auburn University in Auburn, Alabama. He became a certified Geographic Information System Professional (GISP) in 2009. Alex currently serves on the board of advisors for Auburn University's Department of Geology and Geography.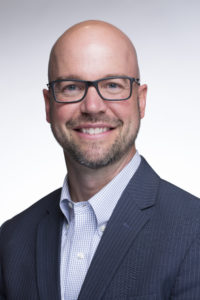 Jennifer Wood is vice president of Precision Geographic Inc. She applies her extensive experience organizing office operations, managing finances, and handling tax and insurance issues at the company. She places the highest value on client satisfaction and works tirelessly to ensure clients are completely satisfied with the value of services provided by the company.

Jennifer has more than ten years experience in office management, financial operations, and real estate. She earned her Bachelor's degree from Florida State University in Tallahassee, Florida.